---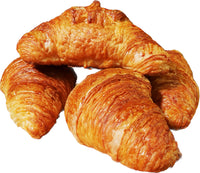 Buttery Flakey Croissant
My kids love this! With cream cheese and lightly toasted- the best for BF (breakfast).
My Buttery Flakey Best Friiend! (BFBF)
The best local croissants!
Best croissant
Best croissant ever! Flaky and buttery. You did not skimp on butter unlike other people's croissants which taste like bread already.
Gone before I had a chance
Unfortunately, I wasn't able to taste them. Our sons liked them so much they finished the entire box.
Crispy inside, soft outside